GET TO KNOW YOUR ADVISER – Roy Hall

Q: Why do you do what you do?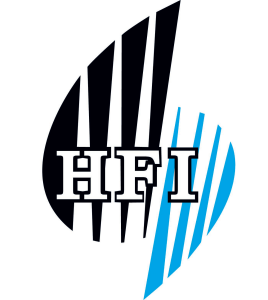 A: I've dedicated my life to helping my clients and educating people to plan ahead, whether it's for their child's education, wealth creation or their retirement superannuation, also protecting themselves and their families with risk insurance which also ensures that their future plans are protected.  I do it because I come from very humble beginnings and was not educated on finances growing up, I wanted to break this mould and provide the best life I could for my family, so I practised what I learnt from studying financial planning and now educate as many people as I can, so that I can assist them achieve their financial dreams.
Q: What do you enjoy most about your work?
A: Sharing my knowledge of 25 years in this industry, helping and educating people in something that I am so passionate about. It is part of what we do at Hall Finance & Insurance Solutions: giving the best advice and helping people prevent making an investment or planning mistake. I enjoy what I do, I love talking to a new client, I love changing financial outcomes and changing lives as a result. Educating clients in the area of investments & Superannuation is probably my biggest passion. I also absolutely love hearing feedback from my clients that I've helped change their future.
Q: What do you most often help clients with?
A: I help my clients to create a life and financial plan and then assist them put this plan into place to help them achieve their future goals, whether it be attaining their first home, creating wealth for their families, planning for their children's futures and very importantly their retirement needs.  I then back this up by making sure they have the best insurance covers in place to ensure that these goals are protected if something unforeseen happens. 
Q: Personal Passions?
A: Apart from my family of course, I also have a massive love for motorsport and fortunately I get the chance to be a part of this industry as my son also shares my passion. He has been racing since he was 6 years old and has had the opportunity to race at some of the biggest motor racing events in Australia, such as Bathurst at only 16 years of age.  I have also gained my pilots license and enjoy taking scenic flights with my family and friends, it's my downtime from running my own business.
Q: Things you may not know about me?
A: I was born in Dundee, Scotland and hope to one day take my wife, Nadine of 22 years and my daughter and son back there to show them where I was born and spent my early childhood. I'm spontaneous and like to embrace every moment and memory I can in life.  I volunteer a great deal of my time to a worldwide organisation called MDRT sharing my passion for my industry and making sure I am always giving back as well.