From Our Clients
Customer service is the backbone of our company and is evident by the fact that we will come to you at a time that is convenient to make it even easier on you.  As a family owned business we know how hard it is to find the time sometimes.
Following are some Testimonials from our very satisfied clients.
---
Gold Coast Dent and Hail Repair
We were so impressed with you and everything you did to facilitate getting Finance for us. We received incredible assistance from you and you made the process of securing finance so easy. You also got us a brilliant interest rate.
The process from start to finish was made very easy. We will be recommending Roy Hall and Natalie Bourke  to all of our business associates and really felt the need to praise her for her brilliant customer service skills, and knowledge.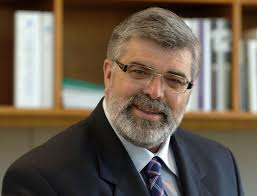 Kim Carr (Senator the Hon Kim Carr-Minister for Innovation, Industry, Science and Research)
I have been notified about your excellent nomination and achievements. I commend you on your innovation of giving each client a personal portfolio manager to tailor products and services to your client's individual needs, while priding yourself on high level service, convenience and peace of mind for your clientele. I would like to congratulate you on behalf of the Australian Government for winning the Emerging Business Award at the May Gold Coast Business Excellence Awards.

Ian Cousins, President (Gold Coast Excellence Awards)
There are many times in our life when we question insurance and the value of continuing to pay premiums. It is only when we have real life examples that we appreciate the real meaning of insurance. It is many year ago that I took on income protection insurance, not even thinking that I would have to use it but accepting that the premiums were tax deductable and it was there if I needed it. I did question continuing it on a number of occasions because my health was always good, but fortunately continued and thank God I did. Following cancer-related surgery in June I contacted Roy Hall's team to seek advice on applying for Income Protection Insurance. I can't speek highly enough of how they made it stress free for me to fill out the application forms. It was all done online and completed efficiently and quickly. They were incredibly supportive through this great ordeal. I can now focus solely on getting my health right and have peace of mind that my financial situation is taken care of. I certainly believe my testimony to the value of insurance and dealing with HFI.
TIM RYAN (TRS Auto Repairs)
I have been dealing with HFI for many years now. I have always found Roy Hall and and his staff especially Casey Babington, very helpful and easy to deal with, their prices are always very competitive and they always explain the various options and differences between other policies. I have recommended HFI to many of my friends and business acquaintances and many have come back and thanked me for the good advice. So for any Insurance or Finance needs give HFI a go you won't be sorry.
Lyn Goodall, Goodall Transport Pty Ltd
Goodall Transport have been dealing with HFI for a number of years and their team have been extremely diligent in sourcing the best insurance cover and I would highly recommend their services, they are always happy to help.

Darren Frame (Ferry Road & James Street Markets)
My experience with HFI over the last three years has always been pleasant and professional. I was not happy with the job that was being done with my previous insurance broker so I contacted HFI. They explained everything to me in layman's terms whilst still making sure that we were completely covered to our satisfaction. As an owner of nine retail outlets in Brisbane and on the Gold Coast my insurance needs are extensive. I was so extremely satisfied with the level of service from HFI that I transferred my risk insurance covers over to them as well.
Marie and Simon Thomas
We would like to take this opportunity to thank you and the entire team at HFI for the ongoing impeccable service which we receive from you. We have been with you for four years now and have never once had a moment of frustration.
Every year rolls by with ease, as you timeously provide us with our renewals. This process is effortless for us. Your constant commitment in obtaining the most attractive cover to suit our needs (and our pocket) does not go unnoticed. In addition, you go out of your way to answer all of our questions.
We have also had the need to go through a claim this year, for hail damage on one of our cars, and once again, the process was a smooth one.
Please pass our message onto all the team, we are very grateful, and would recommend HFI (and have done so many times) in a heartbeat!