HFI is your key to simplicity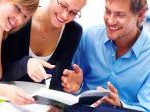 IT ONLY TAKES ONE CALL!!!
With so many finance, investment and insurance products available, making the right choice can be overwhelming.  What if you could deal with one company for all your finance, insurance and accounting needs and this company managed all of this for you?
At HFI we do just that….
The HFI team will educate you on each of the services that they are providing so that you completely understand the products and how they will benefit you and your family and/or business.  We will look after all your finance, insurance, financial planning and accounting needs, so you have more time to work on your business, spend time with your family, or just enjoy doing the things you love while you let us do what we do best.
Our expert team will:
Get to know you and your business.
Search the whole market and compare all finance, insurance and financial planning products on your behalf.
Take care of all your insurance needs, ensuring you have the best possible cover and managing claims on your behalf.
Manage and provide advice on all your accounting needs.
So if you don't want to spend hours on the phone or online comparing products and if you prefer to deal with a real person instead of an automated response at a customer call centre, then consider HFI.
HFI Makes it possible for you to focus on what you do best while we manage your risks and do what we do best!