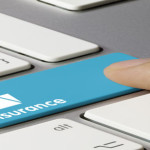 Applying on line is simple…… no blood tests or medical exams, only a few questions about past medical conditions and the policy can be issued then and there… SIMPLE….
BUT
DID YOU KNOW that in the majority of cases you are paying more than you need to be compared to a fully underwritten life insurance policy tailored to suit you. Life insurance policies attached to Health Funds tend to be the most expensive.suit you
HFI Insurance Brokers can get you better terms and conditions with a fully underwritten policy than you'd get with an online provider.
DID YOU KNOW most online providers don't allow you to increase cover without medical evidence if you have children or take out a mortgage, whereas the majority of underwritten policies do.
DID YOU KNOW most online providers don't waive your monthly premiums if you are disabled for up to 6 months.
DID YOU KNOW most online insurers have a much lower limit for sums insured compared to a fully underwritten policy which has no limits, as long as you can pay the premium.
In addition, the online providers only offer stepped premiums (cheaper now but go up with age) whereas an underwritten life policy also offers a level premium (more expensive now but remains steady over the long-term and generally more cost-effective after 15 years). It's a bit like locking in a fixed mortgage rate where you know what your insurance premiums are going to be even into your 60s.
For trauma insurance (pays a lump sum on the diagnosis of a serious illness such as cancer, stroke, heart attack, etc) the online providers only provide basic cover and nowhere near as many medical conditions compared to a fully underwritten policy.
The same applies for income protection which is more expensive when going direct and the policy terms are generally nowhere near as comprehensive.
So if you've purchased life insurance, trauma insurance or income protection online, please contact us for an obligation-free comparison as I'm sure we can save you money on your current premiums.
If you're considering purchasing life insurance online, then allow HFI Insurance Brokers the opportunity to compare what is available in the market from a number of different life insurance providers. There's no obligation for a quote!