Being unable to ever work again due to total and permanent disability would have a serious emotional and financial impact on you and your family. Having adequate cover in place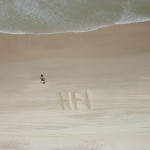 for such an event can help secure your financial future and give you peace of mind.
Consider this…
You have recently started work as a General Practitioner in a local doctor's surgery after many years of study. You have purchased a home and have a $400,000 mortgage. Then…you are in a serious car accident and suffer permanent injuries to your back which will prevent you from ever working again. How would you meet your mortgage repayments and daily living expenses? Do you have access to capital to modify your home if needed and cover the expense of rehabilitation?
How would you cope financially?
How can TPD insurance help?
TPD insurance pays a lump sum benefit to you in the event of total and permanent disability as a result of sickness or injury. You choose the level of cover at time of application that best meets your circumstances and budget.
This payment could provide you with financial security by ensuring there is enough money to:
• cover any unexpected medical or hospital bills
• make modifications to your home if needed and access the best medical treatment for your condition
• pay off debts
• provide a lump sum which could be invested to provide you with an ongoing income stream and top up any income protection benefit.
Why choose ClearView LifeSolutions TPD Cover?
Flexibility in the way you structure your cover. In addition to choosing whether to hold cover as stand alone or linked with Life Cover, you have the ability to hold own occupation TPD outside super and any occupation inside super – allowing you to fund two thirds of the premium from super but still have the comfort of knowing that benefits will always be accessible when you need them the most.
A choice of up to five different types of TPD cover depending on your age and whether you are in or out of the workforce:
Own occupation, Any occupation, TPD Super Solutions, Home Duties or Non-working.
Worldwide cover means you are fully covered, 24 hours per day anywhere in the world.
Guaranteed upgrade of benefits means we will automatically pass on any future enhancements to your policy, provided they do not result in an increase in your premium.
Guaranteed renewable means we guarantee to renew your TPD Cover each year up until the policy expiry, so long as you continue to pay your premiums when due. We cannot cancel your cover, or increase your individual premiums because of any change in your health, occupation or pastimes.
A range of built in benefits are included as well as a selection of extra cost options which will allow you to tailor your TPD Cover to your specific needs.