Roy Hall
Roy has 20 years experience in the financial industry and loves to share his wealth of knowledge with his clients.
Sue-Ann Corby
Relationship Manager
As a Relationship Manager, Sue-Ann realises the importance of getting your finance approved within a specific time frame, so you can proceed with the exchange and settlement of your new purchase.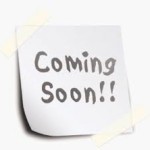 Belinda Preston
Please allow me to introduce myself; my name is Belinda Preston and I am Sue-Ann Corby's Finance Personal Assistant with HFI.
Hall Finance Solutions Pty Ltd
ABN: 20 107 427 612
ACL: 386961