Roy Hall
Roy has 20 years experience in the financial industry and loves to share his wealth of knowledge with his clients.
Read More >
His award winning Gold Coast Business is dedicated to helping people create and preserve wealth,protect and manage their risks in life and business and protect his clients future.
The key to his success is the personal approach he takes to assist his cilents with a wide range of services and products that you could normally only achieve through a large banking organisation not a family owned business. His focus of setting up his diverse company is to ensure simplicity to his clients in doing business with him, managing all of their products and services under one roof.
Roy is extensively qualified to advise clients and has been helping clients make appropriate decisions about their future since 1993. As a result of the professional advice and services he provides, Roy has built a loyal following of satisfied clients and boasts 10 years in business and 5 years in a row nominated for Gold Coast Young Entreapreneur of the Year Awards.
His practice continues to flourish thanks to clients recommending him to friends, family members and business associates.
Roy can assist with all of the following services plus many more:

Home Lending
Business Lending
Car Leasing
Investment Lending
Refinancing
Commercial Lending
Equipment Finance
Family Protection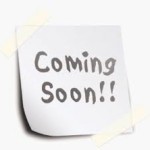 Belinda Preston
Please allow me to introduce myself; my name is Belinda Preston and a loan assistant at HFI.
Read More >
I have over 13 years experience in the Finance Industry in various sectors and I am very proud to say that I am passionate about finance and take pride in assisting clients to build their financial future through property.
I have completed my Diploma of Financial Planning which will provide me with the skills to give tailored advice to suit each client as an individual.
I will be your first point of call if you require finance for a purchase or simply wish to refinance to another lender to ensure you are receiving the best product or rate for your current circumstances.
If you have any queries in relation to your existing loan or wish to review your finance needs, please do not hesitate to contact me.
I look forward to building a strong relationship with you and giving you the personal service that you deserve which is so hard to find these days. It will be my pleasure to do what I do best and take care of your finance on your behalf.
Hall Finance Solutions Pty Ltd
ABN: 20 107 427 612
ACL: 386961